Admission procedure
Admission procedure
Print This Page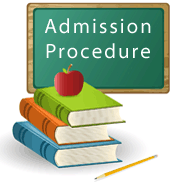 International doctoral students from the European Union are eligible to study at the University of Warsaw under the same conditions as Polish doctoral students – without tuition fees and with the possibility of receiving doctoral scholarships provided by the University of Warsaw (if they meet proper requirements). The international doctoral students from outside of the European Union study under different conditions. They are admitted to doctoral studies by the Rector of the University of Warsaw (after receiving a proper opinion from the Faculty) and have to issue annual tuition fees. In some cases the Faculty can however agree to enroll a doctoral student from outside of the EU free of tuition fees and with no scholarship entitlement. Such PhD students do not have to issue tuition fees but are not eligible to receive any scholarships provided by University of Warsaw.
Foreign PhD candidates with permanent residence card (or of Polish descent) are eligible to apply for a Polish Government Scholarship (more information available at http://buwiwm.edu.pl/).
All international candidates must participate in the enrollment procedure held at individual Faculties under the rules of enrollment that apply at that particular Faculty. Most of the Faculties offer individual doctoral programs that are aimed at English-speaking students.
The first step of the candidate is to choose a proper Faculty accordingly to the scope of interest of the candidate. At the chosen Faculty the candidate should find (with the help of the Faculty) a supervisor from the field of studies that covers the subject matter of the planned doctoral thesis.
The next step is to register on the website of the Internet Registration System – especially for candidates from the European Union (https://irk.oferta.uw.edu.pl). After completing the internet form, the candidate should submit at the Faculty the documents that are required in order to be permitted to the enrollment procedure. 
For more information we advise to contact the Faculty that meets the interests of a candidate.